One day I got home and my boyfriend looked excited.
I immediately compiled a mental list of possible reasons and realized that the most likely ones wouldn't really be relevant to me.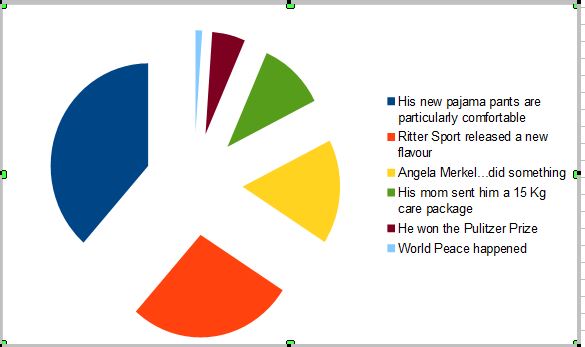 "I found an amazing tv show!", he exclaimed, and my mind flashed back to fifty-seven different conversations proving how our tv tastes can often diverge.
In other news, yesterday I had a fight with my bf that ended up with me screaming "I DON'T CARE, JULIANA MARGULIES IS A LOSER!"

— Federico (@amorequietplace) October 7, 2015
Then we watched The Leftovers and he found it "too existentialist at times". I said "for you there's always the Mindy Project" — Federico (@amorequietplace) October 7, 2015
– "What's it about?"
– "It's a reality show about a bunch of amateur British bakers who take part in a baking competition! Every week there are baking challenges and one of the contestants gets eliminated!"
I was shocked.
Ages ago I wanted to write a tv series about a group of elders who tour the United States on a bus and take part in Bridge competitions. It would have been a mesmerizing mix of Golden Girls and Friday Night Lights. Then I was reminded by pretty much everyone that old people and card games aren't on anybody's radar and that no network – "NOT EVEN HBO" – would ever consider producing that.
So there I was, years later, hearing from the mouth of my very boyfriend that BBC is airing a show about baking stuff and that retired housewives are not the only ones watching it.
But I decided I would give The Great British Bake Off a try. I watched the first couple of episodes from a distract, skeptical distance until it actually grew on me. And then came love. And then came obsession. And then I realized all the alarming ways this show has changed me, possibly forever,  and decided to enlist them here.
1) The GBBO made me a bipolar viewer