My boyfriend had a birthday earlier this week.
Since we've been together for a while I wanted to give him a special present; something personal and remarkable, a celebration of our love.
Then I did a reality check: at some point he's gonna break up with me for some stupid reason, like the fact that my flat looks like the scene of a shooting or the unsubstantiated idea that I'm a hoarder (that badge of a russian woman I once found on the street might always come handy, you never know!).
So what was the point in giving him a present which he'll find himself setting on fire on Valentine's Day? And even if we end up living happily ever after, the truth is that I'll always be number two in his heart (well, three if we count Angela Merkel, but that might be just a sexual thing).
I took in this revelation, accepted it and chose to do create a gift that celebrates his relationship with his first true real love forever and ever:
FOOD.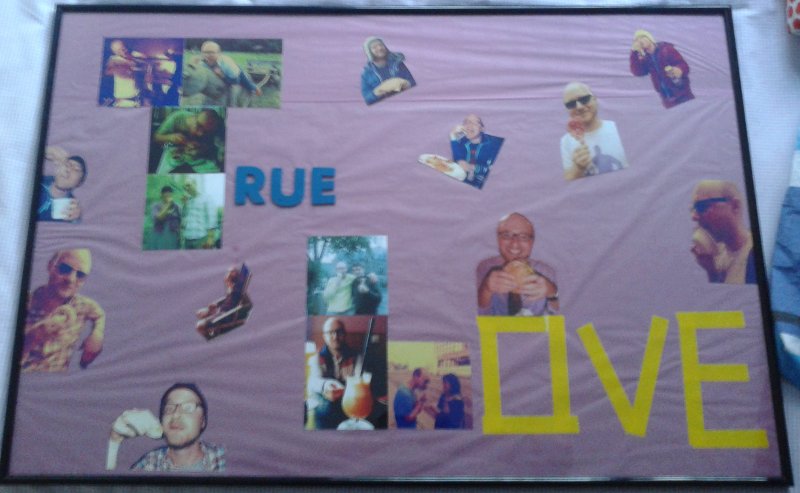 And here are some details of the gift, a piece of work so fine that he immediately suggested he'd hang it inside his living room bathroom.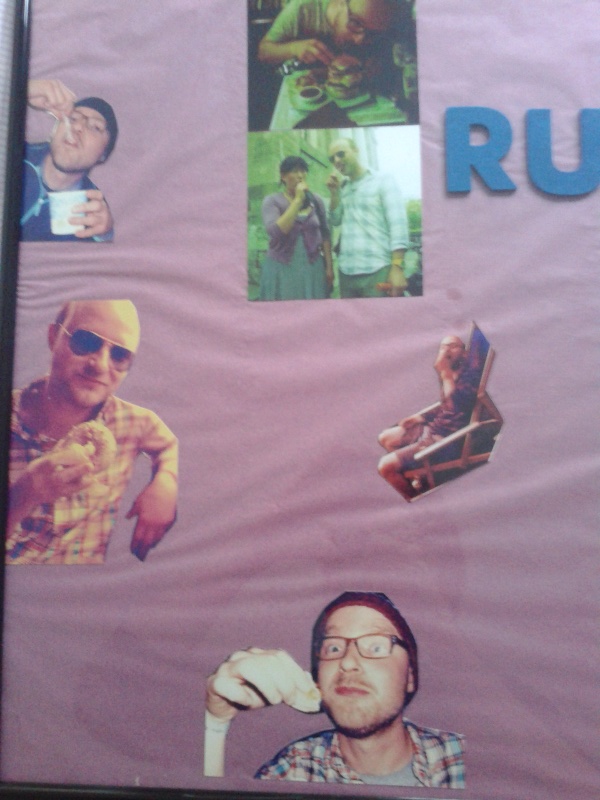 If you want to give a similar gift to your better half just drop me a line: I'm seriously thinking about expanding the business and start a collaboration with crafty designers fifth graders who, with a lot of effort, could maybe learn how to replicate my unique style.