Third part of my end-of-the-year best records list. You can read the second part here or jump to the top 10 here.
#20   el pintor   interpol
A solid, more than respectable record by a band that's been around for more than 15 years and clearly hasn't lost its charm.
Listen to: All the rage back home

#19   atlas   real estate
This record is nostalgia for something I haven't even lived.
Listen to: Talking Backwards

#18   strange weather   anna calvi
Anna Calvi's second record One Breathe had catchy tunes but was lacking the alluring grit of her debut. It always felt like a big disappointment and I've decided to take this little unexpected EP as a way to make amends.
The five songs featured here are sexy and nocturnal like my favourite Anna Calvi is, and the duet with David Byrne on the title track is simply gigantic.
Listen to: Strange Weather

#17   costellazioni   le luci della centrale elettrica
Le Luci della Centrale Elettrica (tr. "The Lights of the Power Plant") have never been this bright. After travelling the world and spending some time abroad, Italian one-man act Vasco Brondi went back to his hometown and shot his microcosm into space by releasing a record that almost feels like a time capsule.
Its little suburban stories are truthful, vivid snapshots of a present – the Italian one – that feels at times like a stimulating challenge and at times like a beautiful, heartbreaking wreckage.
Listen to: 40 Km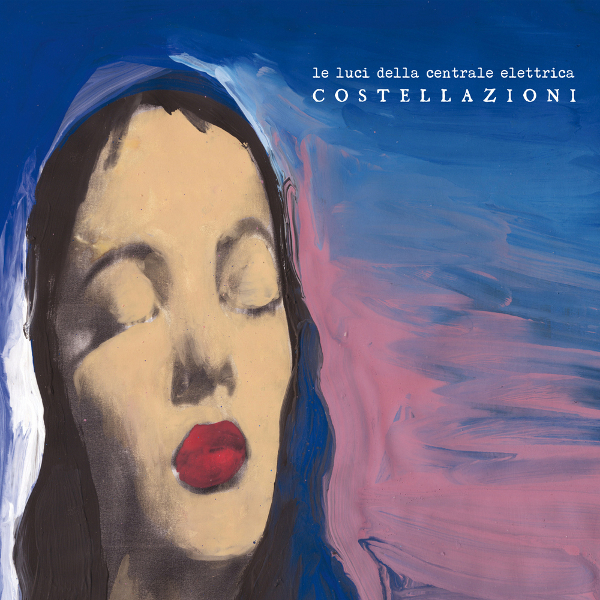 #16   arc iris   arc iris
Arc Iris' first release is a playful record that messes with folk music and injects it with occasional shots of jazz, musical moments and vibes from the '50s. The voice and the lyrics remind me a bit of Joanna Newsom, but lack those very truthful, heartbreaking moments that make Newsom's songs so powerful.
Still, an interesting debut whose sound can go from classic to modern in the blink of an eye.
Listen to: Ditch

#15   familiars   the antlers
Familiars feels like a film noir from the 50s and The Antlers detectives trying to figure out who killed their younger selves and what happened to their most precious relationships.
The smoky arrangements are filled with a sense of calm tension and the brass parts, in particular, make the whole thing sound like it's suspended in time.
Enchanting.
Listen to: Revisited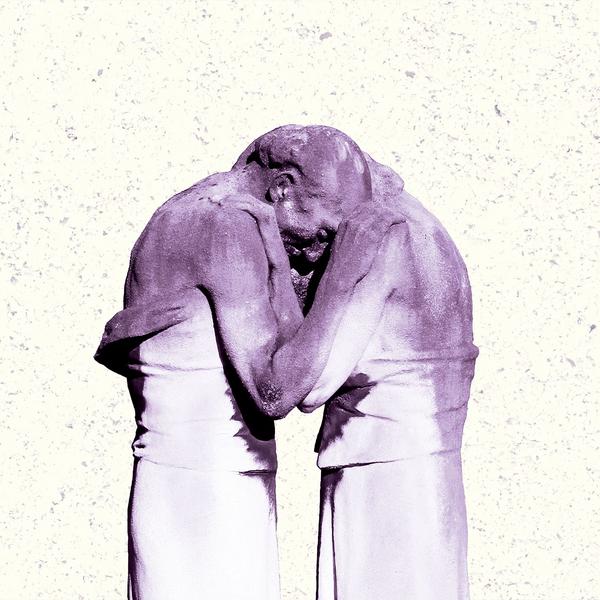 #14   ruins   grouper
Listening to this record feels, indeed, like taking a walk among ruins.
Its melodies are made of whispered lyrics, often hard to understand, like ghosts of past architectures rather than solid structural bases for songs. And then the piano, shy, careful not to intrude, adds something dead and magnificent to the overall soundscape.
Listen to: Lighthouse

#13   bhava   the world of dust
I can see why Stefan Breuer's world is a dusty one. He released this record and threw a listening/release party in Utrecht asking people to listen to the music for 40 minutes without breaks or distractions. Kind of an old concept, I know, but oh so very rewarding.
Bhava is – as a matter of fact – an astonishing journey, musically rich and beautifully arranged, that deserves your undivided attention and, why not, even a bit of your money (if it ever gets sold again, that is).
Listen to: Shapes

#12   this is my hand   my brightest diamond
Shara Worden looks ghostly and ethereal on the cover of her fourth full-length record. This is my hand, au contraire, is probably her most physical piece of music to date, made of songs which are heavily carried by percussions and deliver that dark, carnal mood that we could only glimpse in the previous All things will unwind.
It took me several listens to appreciate it and I'm nothing but glad that I gave it the chance.
Listen to: I am not the bad guy

#11   brill bruisers   the new pornographers
This pop, smart, colourful release represents the ultimate evidence (if evidence is needed) that the New Pornographers are part of a consistent, delineated project and not a bunch of friends who want to make some extra money.
Also, I dare you to find another 2014 record in which every single track is a potential radio hit. Find it and then we'll speak.
Listen to: War on the East Coast