Gas stations are an essential part of every respectable road trip.
This is even more true in Iceland, where having three proper meals a day can easily bankrupt you and gas stations are a real life-saver.
We used to have breakfast at our hostel/hotel in the mornings and dinner in restaurants in the evenings. Everything in between was gas station food, which meant sandwiches, cookies, chips.
And flippers.
The Icelandic grandma I've never had always used to say: If you can't eat real dolphins, eat sugary ones.
I don't know if that's an Icelandic thing, actually, 'cause they have a lot of imported stuff from the US and that weird mix of sugar and marshmallow may very well come from America.
It tastes awful, but still very helpful to test your gag reflex.
We reached Jökulsárlón, a gigantic glacial lake in the south-east of the island, after a 3 hour drive from the city of Vik.
I believed that shade of blue existed only in Photoshop and in the ice-cream flavour we call Smurf.
But there it was.
Real.
Stunning.
Exciting.
We also got to dress up like Bruce Willis astronauts on a moon landing mission, because that's what you need to do if you wanna do stuff in Iceland.
Off we go to start our mission!
Looking enormous.
Fun fact about zodiacs: they look cool in movies and totally safe when parked.
The story changes completely while you're on one of them with ecstatic tourists moving back and forth and huge bulks of ice standing in your way.
You are cute, icebergs.
But I've seen Titanic and know how it ends.
Every now and then I would turn back and check if Stephen had fallen off board.
I could barely feel my face, my nose was about to fall off and cringing to unsecured ropes required a lot of mental energy.
Still, everything looked surreal and magnificent.
Especially  this beauty.
I remember having a remarkable tiramisu at the bar of the glaciar, once the tour was over.
Then we took off to the next hostel, not too far. There were horses and a slaughter house and a nice view from there, but all I documented was this:
Dinner at Kaffi Hornid was perfect, except for that creepy stuffed animal glazing at our table from the distance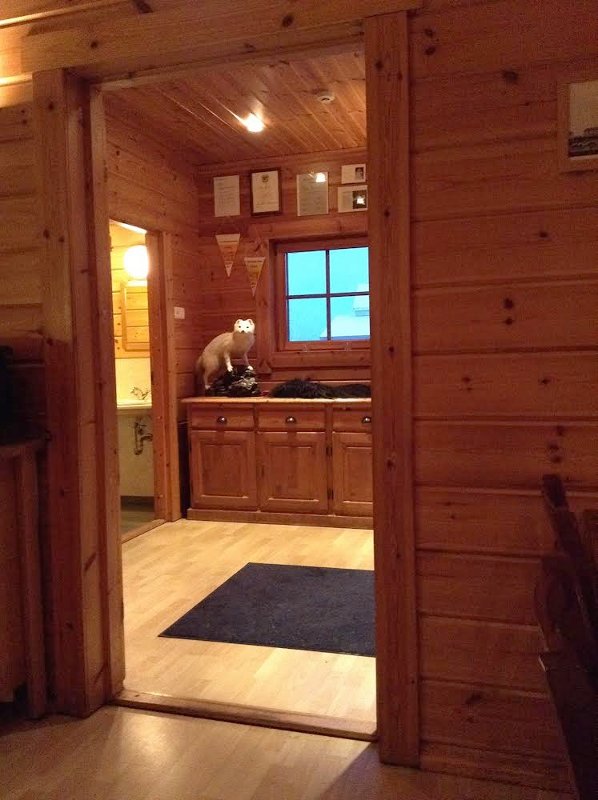 Of course we ended up taking selfies with it