Flying felt like cheating.
We had conceived the holiday as a road trip and I really wanted to move only by car, but in the end the time wasn't enough. We got up early in our hostel in Akureyri (a pretty town in the north of Iceland), packed our bags and walked to the  airport. After going whale watching, riding zodiacs and almost running over sheep on the road, WALKING TO THE AIRPORT from the city center still sounds like the most monumental accomplishment. We then hopped on what was probably the smallest airplane I've ever stepped in and 40 minutes later we were in Reykjavík.
We picked our hostel because its name (Kex) reminded us of the German word for cookie (Keks) and clearly the universe was sending me a sign there. It turned out that not only the hostel was amazing (and hipster!), but that the whole building used to be a freakin' cookie factory.
Like, how cool is that?

Our room was interesting, too. One side of it resembled  an Armenian prison while the other actually had a warm, homey feeling to it.
We decided I'd be the one sleeping on the prison side, 'cause I have more chances of being imprisoned in real life and some training would have done me good. After trading a pack of cigarettes for hipster survival items like a tote bag and some vinyls, we broke out walked out of the hostel, eager to dedicate ourselves to cultural activities like the intellectual people we are. We were looking, in fact, for a very specific museum.
The Icelandic Phallological Museum has a very boring and typical story behind it. Its founder Sigurður Hjartarson used to be the headmaster of a small town secondary school and many of the teachers there started bringing him whale penises as souvenirs from their weekend trips. As we all know, whale penises are especially suitable gifts for housewarming parties, due to the fact that they make for amazing centerpieces and – when erected – can help you reach the highest shelf. Sigurður's passion for penis grew stronger and stronger over time, which is something we can all relate to, although we've probably never thought of carving our own set of dick-shaped kitchen supplies.
When it comes to personal collections, things can escalate uncontrollably. I remember the personal, tragic story of an Italian guy who wants to remain anonymous. I'll call him "Deferico". Deferico was once given two frog-shaped objects for his birthday and people suddenly started thinking he was a collector. He tried to deny it, but it was too late. As his flat was filling up with frog-shaped carpets, frog-shaped sun glasses and frog-shaped soap dispensers, he knew his only way out would be starting a new life where nobody knew him as the biggest frog collector in the whole universe.
Tear.
Anyway, I can totally see how the museum came to life and how people started donating their hamster's penis to it or, you know, even their own.  
I confess I couldn't go trough the whole exhibition. Partly 'cause looking at wangs in jars made the experience a bit too serial-killer-y for my taste, and partly 'cause all the animals I'd seen in Iceland up to that point suddenly didn't look innocent anymore. Take this seal from a few posts back.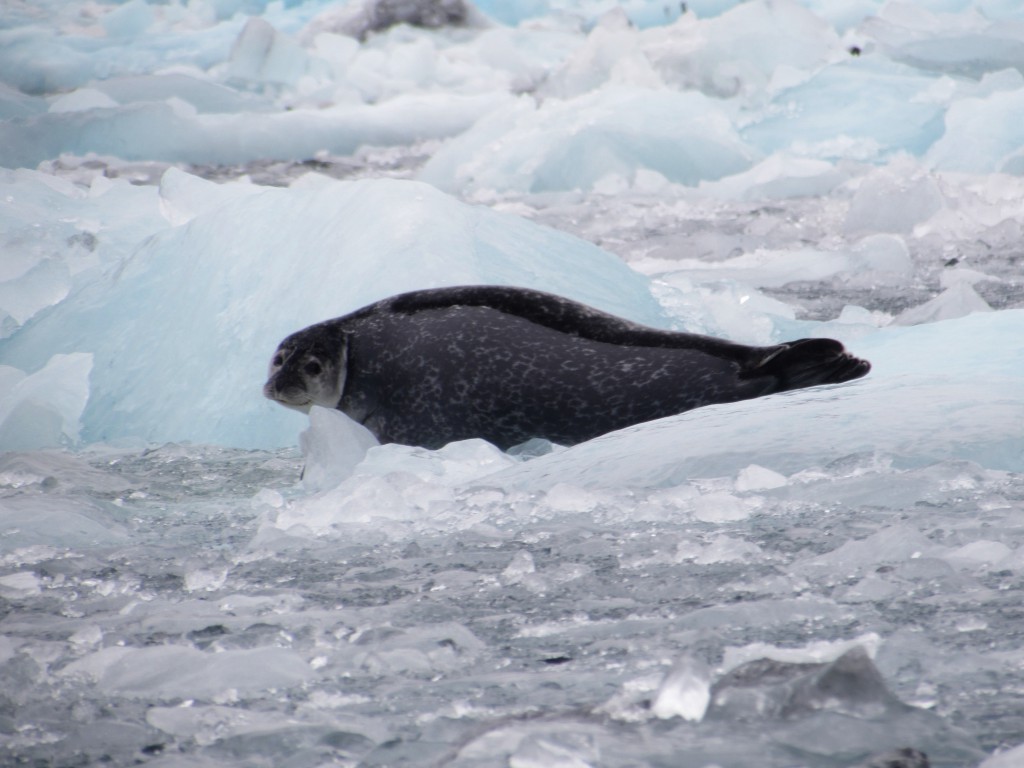 It's cute, but only until you visualize a penis bigger than a Pringles tube attach to it.
I send out a Newsletter every Monday and you should sign up!
[sform]1[/sform]