You guys, isn't Netflix's Stranger Things the most amazing tv series you've seen this year? It has EVERYTHING: 80s nostalgia, Matrix-like scenes, children riding their bikes, an amazing soundtrack, breathtaking cinematography and FREAKING WINONA RYDER!
Everything.
I started watching it without having seen the trailer first, partly because lately I'm hating all trailers and party because the presence of my girl Winona seemed more than enough of a reason to give it a chance.
I finished the pilot with a pretty clear idea of what the series was going to be: a pleasant, goonies-like childhood adventure with a hint of tension and a bagillion references to the decade I was born in. It sounded like  uncomplicated fun for all ages and I was up for it!
One episode later, my feelings started to change.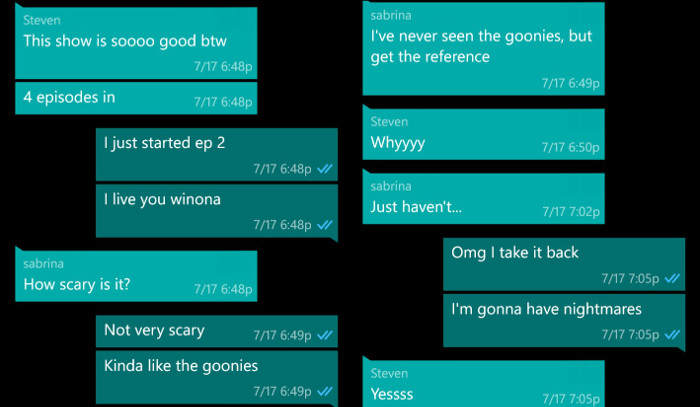 The situation escalated quickly.
I'm about to start ep 3 of #StrangerThings and someone is gonna have to sleep with me tonight. I'll PM you my address.

— Federico (@amorequietplace) July 17, 2016
Is there a Grindr for finding someone who can hold your hand while watching #StrangerThings ? — Federico (@amorequietplace) July 17, 2016
#StrangerThings Episode 5: I need valium and a therapist

— Federico (@amorequietplace) July 17, 2016
In the haunting solitude of my apartment on a Sunday afternoon, I found out that Stranger Things is actually scary as fuck. While my desperate cry for help was going unheard, I knew I should have pressed pause right there, but that mix of love and fear growing inside of me just wouldn't let me.
I watched the whole thing like I was in a trance and once the final end credits rolled out I realized that A) the room was now completely dark and B) I had to go to bed soon.
Alone.
I resisted the temptation of calling the police and did what any adult, mature, responsible person would have done: I gathered random stuff in the apartment and put together a fake boyfriend that could spend the night by my side.
His name is Mitch.
Since I believe that single people and wives of travel bloggers should be able to watch horror movies and Netflix series by themselves, I decided to write a simple tutorial on how to fabricate your very own fake boyfriend (or girlfriend!) and have the best sleep of your life.
STUFF YOU NEED
1) A fake head. I'm assuming each and every one of us keeps at home a polistyrol head for emergencies.
2) A big backpack – e.g. the one you bought when you decided  to camp through South America but changed your mind when they told you there's no wi-fi in the amazon forest.
3) Dirty laundry. Not the figurative one, nobody cares about your sexual experiences with your first grade cousin. Just grab a bunch of filthy clothes.

STEP-BY-STEP PROCEDURE
1) Start filling the backpack with your dirty clothes.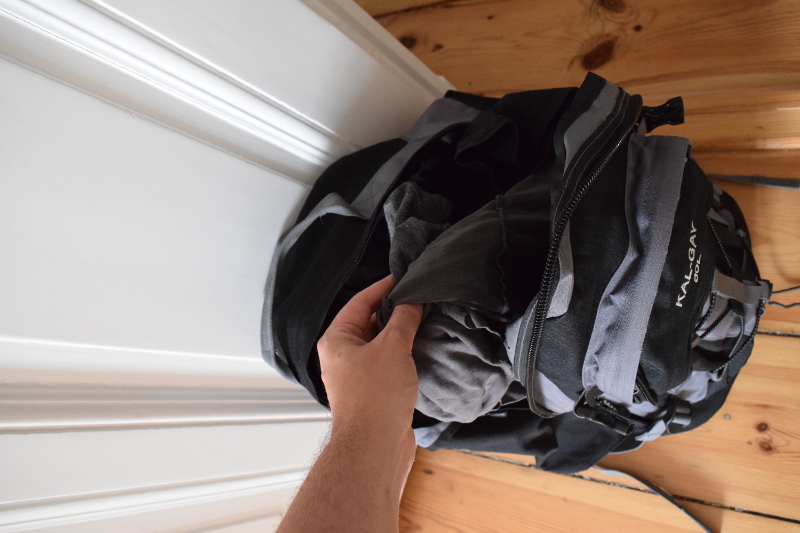 2) Keep adding clothes depending on how secure you want to feel and how chubby your ideal fake boyfriend is.
TIP: for a skinny fake boyfriend use mostly socks and underwear, whereas for a stockier one you can add pants and woolen jumpers. Whatever can fuel your delusions of  love is perfectly fine.
3) Once you're done adding clothes, position the fake head  on top of the pile and secure it by zipping up the backpack from both sides.
You'll now have a very reassuring and not-at-all creepy fake boyfriend and you'll be ready for the next step.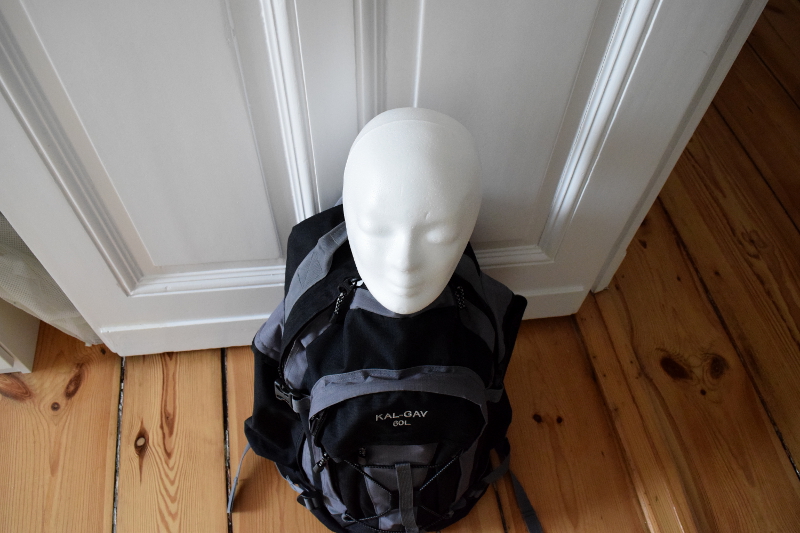 4) Place the fake boyfriend on the desired side of the bed  (the one on which you usually keep your laptop, empty pringles tubes and cats).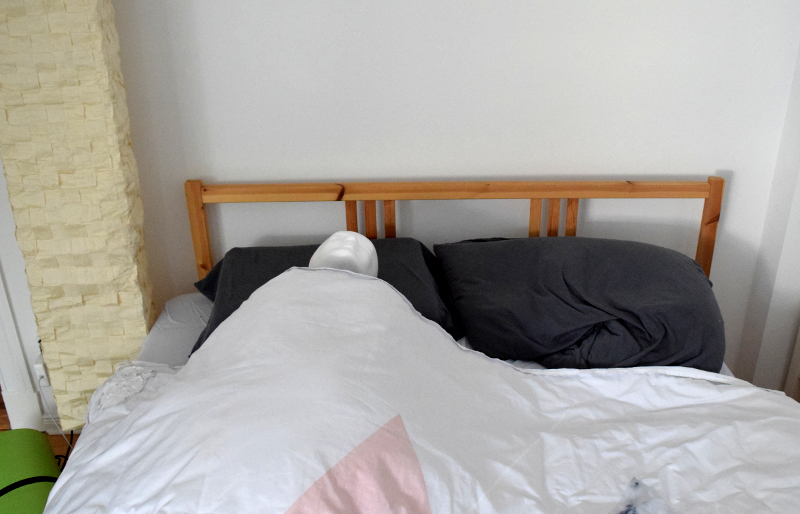 5) Leave the room and go watch the whole Halloween movie series, Stephen King's IT chapter one and two and the drunk scene with pink elephants in Dumbo. Once you're done, come back to your room and be ready to find a reassuring presence beneath your bed sheets.
(IT IS NOT CREEPY, I SAID)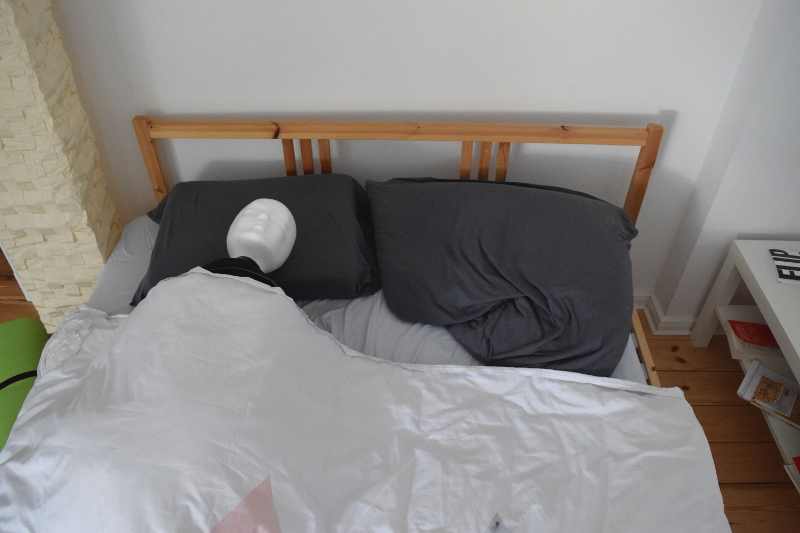 6) Cling to your fake boyfriend's body like a koala bear clings to its tree (but  without contracting chlamydia).
7) Spoon your fake boyfriend through the night, while breathing gently on his neck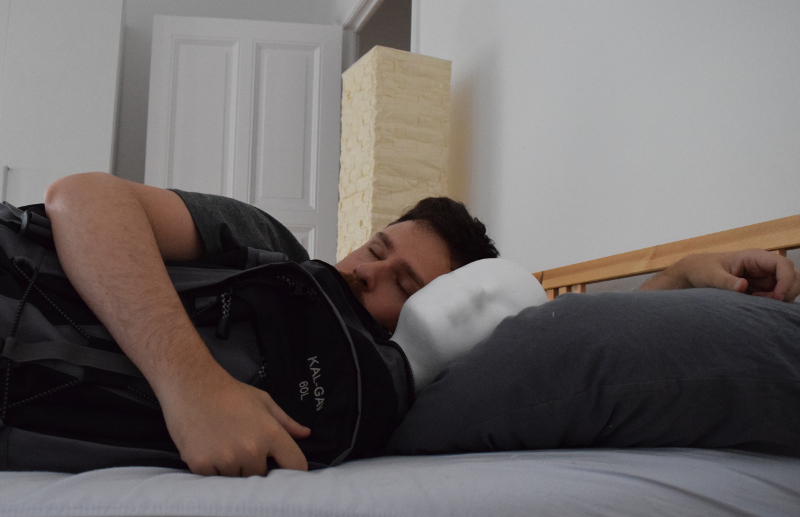 8) Wake up like this.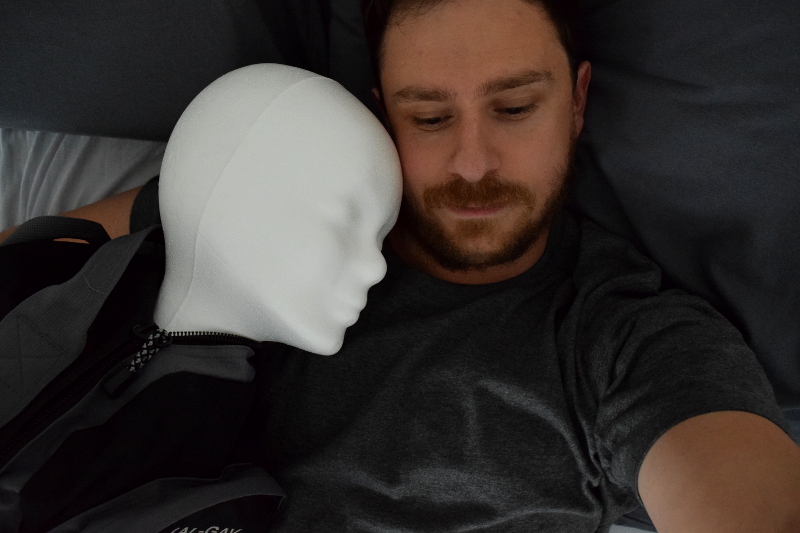 Caution#1: Mitch the fake boyfriend is NOT a sex toy. If you're interested in making it one, feel free to add fake genitalia or limbs.
Caution#2: Mitch the fake boyfriend cannot spoon you through the night. If your preferred spooning position is "little spoon", feel free to add fake arms using your creativity.
Save
Save
Save
Save
Save
Save
Save
Save
Save
Save
Save
Save
Save
Save
Save
Save
Save
Save
Save
Save
Save
Save
Save
Save
Save
Save
Save