Dear skinny boy,
Remember when your mom used to promise you amazing presents if you managed to put on weight while my mother had to desperately hide food from me?
Remember your effortless high school success at gymnastics,  floor exercise, pommel horse, still rings, vault, parallel bars, horizontal bar, marathons while the rest of us got golden plastic medals as a consolation prize for not dying?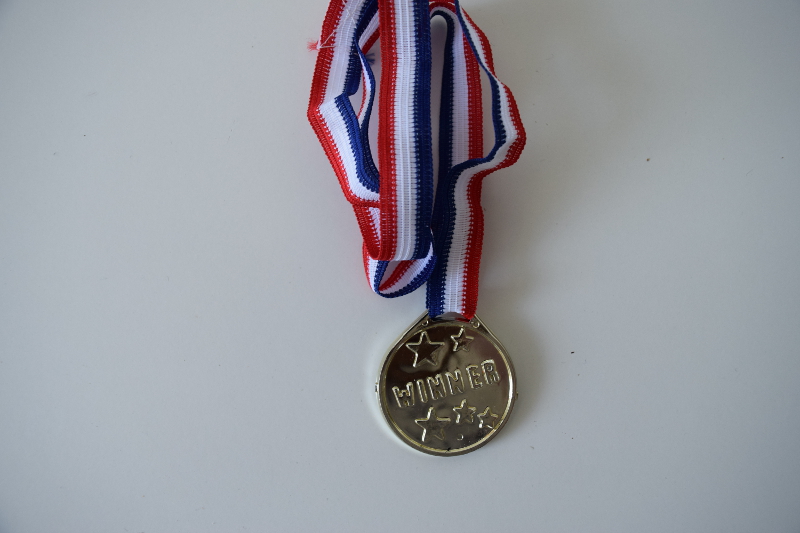 Remember when you ran into your university class mate and said "I brought lunch. I'm on a diet" and she said "Oooh, tell me about it" and you said "I need to eat at least 200 grams of pasta a day. I'm trying to gain weight" and she went home, cried in the shower and ate a whole 500 ml Ben&Jerry Banana flavoured ice-cream package?
Now that you're turning 30, there is one thing you should know.
One day in the next months/years you're going to wake up, jump in the shower, start washing your belly and notice something different there. What is now a perfectly flat area made of tight tight skin will feel strangely palpable, unusually loose and slightly soft.
The following picture, taken from a medical study conducted at the University of Cambridge, documents the stunning body transformation: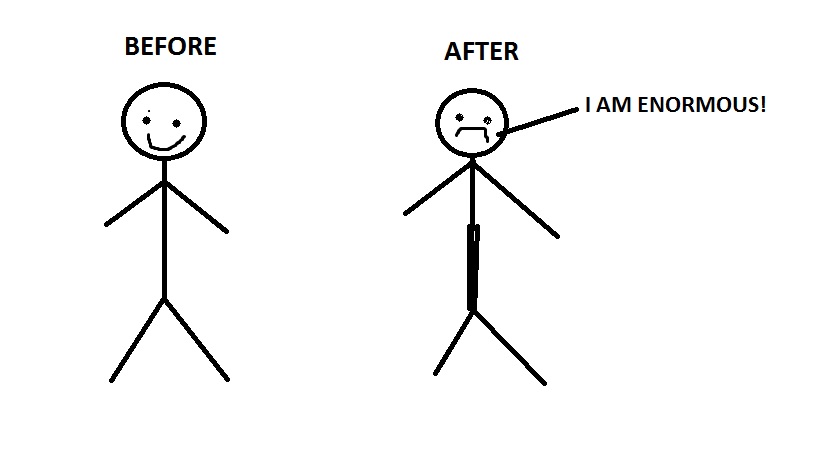 Here is a how you shouldn't react:
– Don't report this to the secret services: that weird formation around your belly button is not an alien implant that was surgically attached to your body overnight.
– Do not run to the ER 'cause A) you're not growing a tumor B) you are not in need of emergency surgery to get a stomach reduction C) you are probably not the first documented case of male pregnancy (second if you count Arnold Schwarzenegger in Junior)
– Do not apply to NBC's reality show The Biggest Loser, because you're still skinny as f*ck
– If you're single, do not change the profile information on all your dating apps specifying that your new body type is "obese".
– If you're in a relationship, resist the impulse to fake your own death and steal someone's identity in Mexico,  moved by the conviction that your current girlfriend will now be repulsed by you.
– Don't file a law suit against your country, stating that you're going through a DNA mutation as a consequence of some weird substance they're putting in the water.
– Do not burn all your clothes, replacing them with jumpsuits, sweat pants and self-deprecating XXL t-shirts like every t-shirt I own.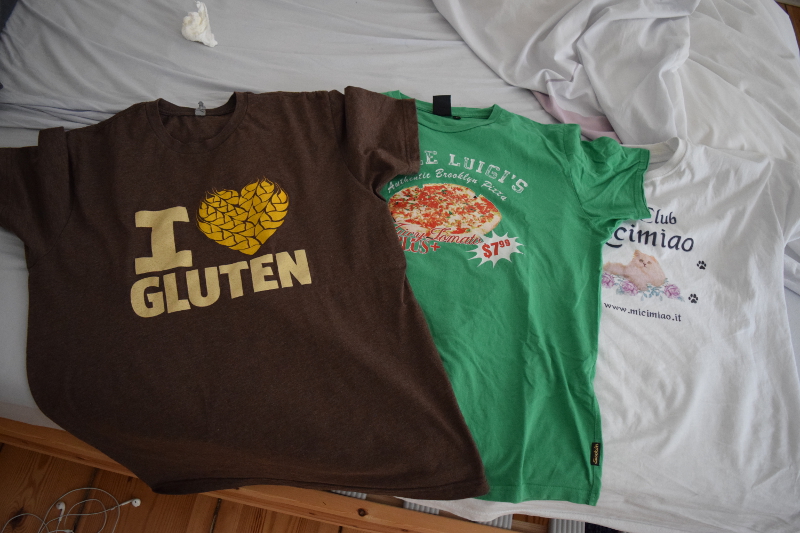 Here are, instead, very acceptable reactions:
– Drink less beer
– Take comfort in the beautiful double standards perpetuated by Hollywood, where Chris Noth can date Sarah Jessica Parker and Juliana Margulies, Alec Baldwin still counts as a sex symbol and Jack Black gets the lead role in romantic comedies (whereas women over size 6 are only allowed to play the fat best friend or the nosey neighbor).
– Try to accept the fact your body is changing with age and keep in mind that everybody in your life is probably going through the same thing.
Kind regards,
Federico
Save
Save
Save
Save
Save
Save
Save
Save
Save
Save
Save
Save
Save
Save
Save
Save
Save