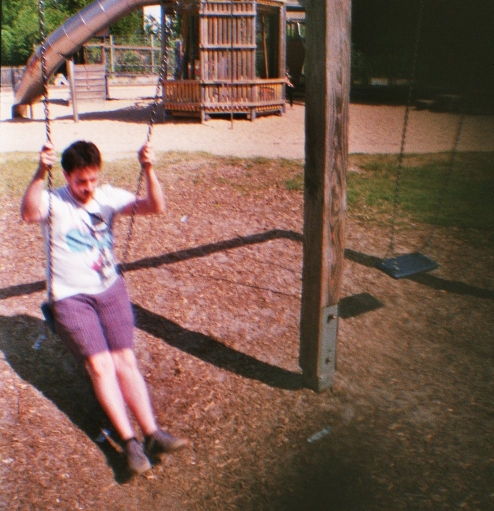 la tarma – la bellezza delle cose
What if the beauty of things got suddenly erased?
It's hard to figure out whether this young songwriter's mission is to create beauty or to erase it. Inside her music you can find so many traditional(ly beautiful) melodic elements that have been distorted, twisted, made dirty.
This song, above all the others in the record, sounds like a struggle between old and new, taught and discovered, imposed and conquered; and we do like struggling personalities, don't we?
the war on drugs – red eyes
This band's music is magical.
There's a special energy triggering some distant feelings that don't rise very often. It's like walking on the street and smell the very same smell you had in your grandma's closet before she died. And remembering a feeling, suddenly, rather than a fact.
joan as police woman – good together
In a record full of dubious experimental choices (especially arrangement-wise) a bunch of tracks do stand out and manage to melt my heart.
The voice, the atmosphere, the pace…this song is a pearl and just another confirmation of the fact that Joan as Police Woman is one of the most underrated acts in contemporary music.
arisa – se vedo te
Written by my favourite singer forever, Se vedo te is a reflection on how every form of space (physical, mental, geographical) in our lives is full to the brim, but certain things are still able to break through and find their place in it.
fanfarlo – a distance
I think the singer of Fanfarlo has a british accent while he sings.
WHILE HE SINGS.
Not sure, though.

lost in the trees – glass harp
Haunting lyrics, smokey atmosphere and vulnerable vocals: the song that made me scream
Hell yeah, lost in the trees are back!!
at the top of my voice.
new found land – it would mean the world to me
A couple falling apart: isn't this one of the most unoriginal concepts you've ever heard?
But then again, doesn't it make it twice as hard to produce something deeply heartbreaking about it?

st vincent – huey newton
Weren't we speaking – just seven songs ago – about taking nice melodies and hijack them towards dirty, distorted musical landscapes?
Yes?
Well, I'm pretty sure St Vincent can teach us one or two things about this.