Have you listened to the latest St. Vincent record?
HAVE YOU?!
If you have, chances are you're obsessing over it as much as I am; that you've built an altar in your house with all your St. Vincent records and merchandise and that you set a Google Alert just to be notified whenever a new interview/review/subtle mention comes out on the internetz.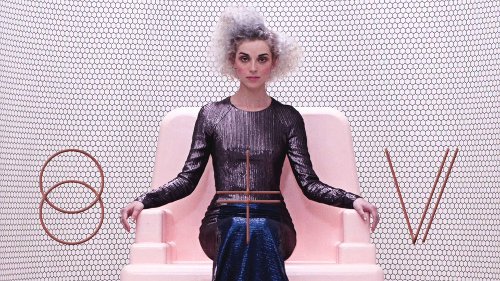 Since I've been a fan for a while I thought I'd collect here some interesting anecdotes on which I've stumbled upon during my eager internet researches. Here we go:
1. soundtracks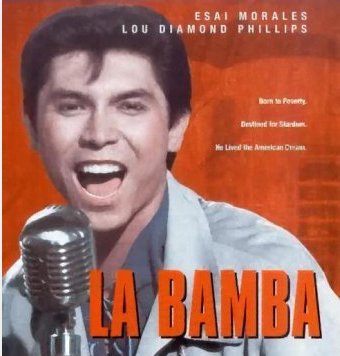 Growing up in the suburbs is not the ideal condition to expand your musical horizons and movies (well, movie soundtracks) turn out to be a good way to discover new artists.
St Vincent's favourite movie soundtracks include Romeo+Juliet, The Craft and apparently La Bamba is responsible for a very young Annie Clark turning into a guitar player.
Sources: [1] [2]
2. pistachio pancakes
Annie Clark is hopeless in the kitchen, but once she decided to add grinded pistachios to her pancakes' butter and she claims the result was "kind of delicious".
Source: [1]
3. reflektor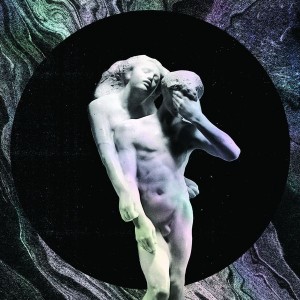 After Arcade Fire's Reflektor came out, Annie wrote a funny piece on The Talk House, which – I bet – reflects the way a lot of us are listening to records nowadays.
4. isolation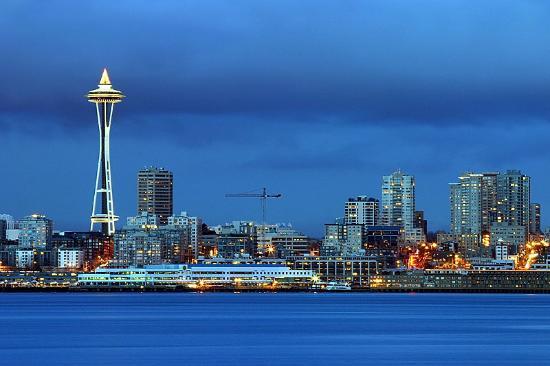 Her third LP  Strange Mercy was developed in Seattle, in a hotel room Clark booked for a month, cutting contact with the outside world and approaching the creative process as if it were an office job. Sort of like what Bon Iver does, but in the civilized world.
Source: [1]
5. first gig
Annie played her first show in Dallas, at age 15, performing Jimi Hendrix's The Wind Cries Mary
Source: [1]
6. stage diving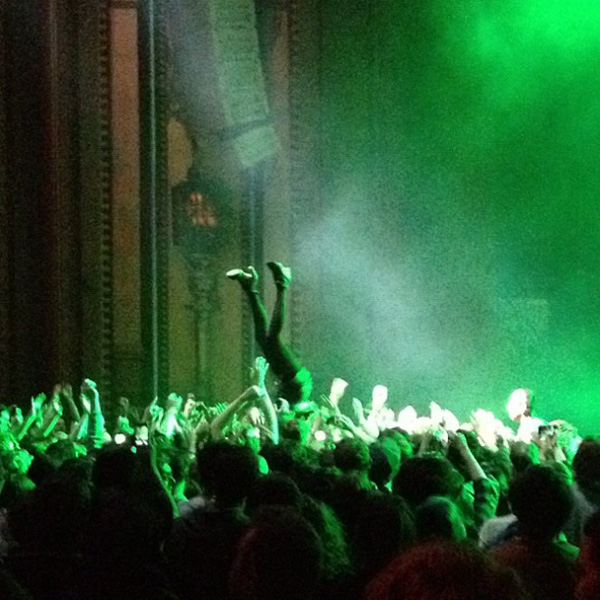 While touring to promote her 2012 record Strange Mercy, St. Vincent found herself stage diving at several shows. While most of the times everything turned out fine, at Oakland's Fox Theatre she jumped down on the crowd from a height of eight feet and broke her left foot. Also, on a tour date in the UK she mistakenly kicked a woman in the head with a heel while stage diving and this person had to go to the hospital.
Sources: [1][2][3]
7. the brady bunch-ish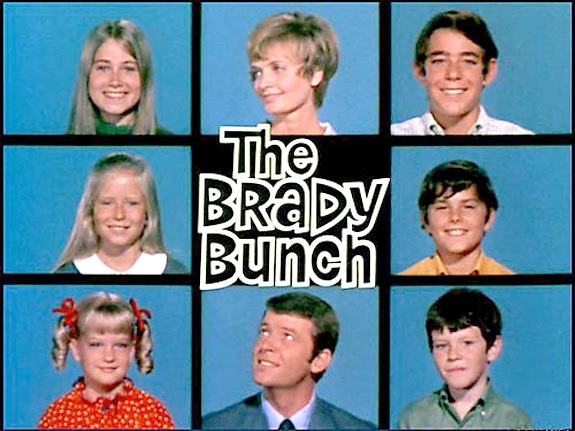 Between half-siblings, step-siblings and full fledged siblings, St. Vincent counts a total of eight siblings. Uoah.
Source: [1]
8. puck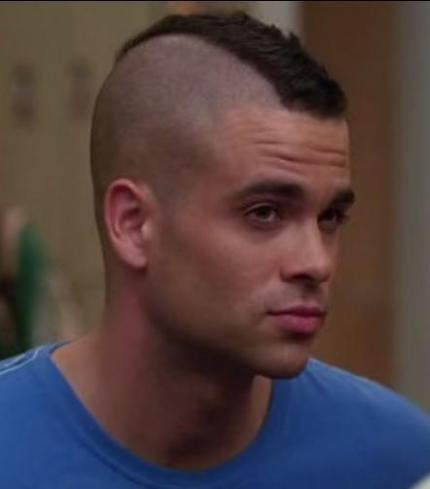 Annie Clark and Puck (teens' idol from the tv show Glee) graduated in the same high school class .
Source: [1]
9. hair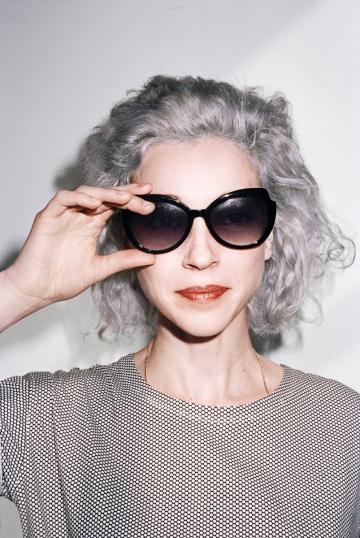 Clark's new silver grey hair color was inspired by old footage of David Bowie "who had tried to dye his hair blond but it had gone orange and was awesome", and also by a blonde contestant on the last series of the TV show The Bachelor.
Source: [1]
10. the NYC dream and back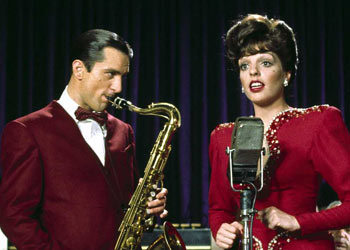 At age 20 Annie moved to New York looking for fortune and independence. Three months later she ran out of money and went back living with her parents in Texas (just a few weeks before being given a place in Polyohonic Spree and leaving again for a long tour).
11. tuck and patti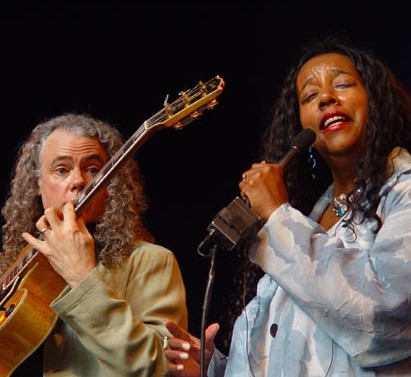 Clark's the niece of the popular jazz duo Tuck and Patti. When she turned 15 they organized a pagan coming-of-age ceremony at their house in California, consisting of them playing John Coltrane's A Love Supreme in a semi-dark room. Moreover, some time later they brought Annie on one of their tours (covering Europe and Japan) and her role was to "test the voltage of every outlet on stage so the gear didn't explode and make sure that there were fresh flowers on stage and in the dressing rooms".
Sources: [1][2]
12. cardboard guitars
As a child, St. Vincent liked drawing and at five made her first guitar out of cardboard and rubber bands.
Source: [1]
13. rainbow kick
She can do a perfect rainbow kick.

14. st. vincent
Annie's a huge Nick Cave fan and she named herself St. Vincent after a line in a Nick Cave song mentioning the famous Manhattan hospital "St Vincent's" where Dylan Thomas died in 1953.
Source: [1]
15. marylin monroe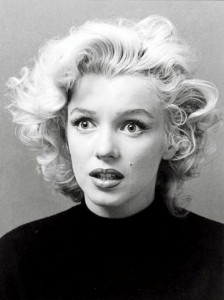 She came up with the verse melody of Surgeon when she was 15, but never released it until a lot later 'cause she couldn't put words to it. Eventually, in 2012 the lyrics came while reading a Vanity Fair story about Marylin Monroe's journal, in which the actress wrote Best, finest surgeon, come cut me open referring to her acting mentor.
16. twilight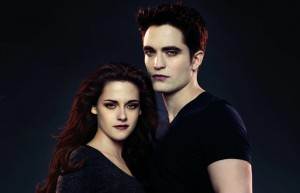 Unexpectedly, St. Vincent is featured in the soundtrack of one of the Twilight Movies, co-singing a song written by Bon Iver's Justin Vernon.
17. first song at the guitar

The first song she learned how to play on the guitar was Rocking in the free world by Neil Young.
18. the proposal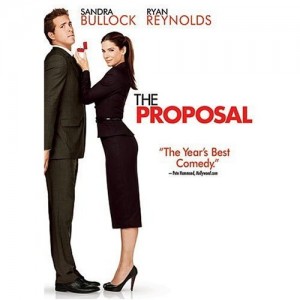 While touring with the Polyphonic Spree, she once got proposed ON STAGE by one of her bandmates. It was just a joke, but as a result they did get free champagne and cake from the hotel they were playing at.
Source: [1]
19. lady gaga
This really happened.
A couple of years back she tweeted (or twittered?) this picture: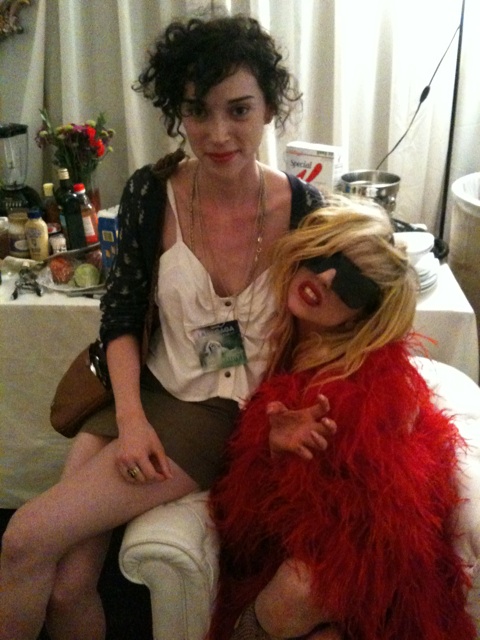 Subscribe to my mailing list! Emails are sent once per week and feature embarrassing confessions or unforgivable grammar mistakes, but only if I write while drunk. Just enter your email address and start making fun of me with your friends!
[sform]1[/sform]