Just a couple of days ago I was planning my first trip to Amsterdam and found out, not without a bit of surprise, that the Netherlands have a royal family. I immediately wondered why I don't ever hear of them, not even from the biggest expert in european royalty I've ever met. Are they so boring that trashy magazines just ignore them? The answer – according to The Guardian – is a big "no"! A lot of the stories concerning the dutch royal family have actually The-Bald-and-the-beautiful potential and shouldn't go unheard. Too bad that I already booked a room at the Accor Hotel in Amsterdam: since they're the coolest royal family in Europe they would probably let me couch surf at their castle if I asked. But let's review briefly who the members of the family are.
She's been the queen of Holland until a couple of months ago, when she said "fuck it, I'm neither the pope nor queen Elizabeth! I'm gonna pass the crown to my son and go living life adventurously". So she signed a couple of papers and probably went on one of the dutch caribbean islands to party all night long.
She doesn't wear hats but nests.
 He married Beatrix in 1966. Given that he is a member of the German nobility and former conscript of the Hitler Youth and the Wehrmacht, the union was greeted by the dutch population with death threats and hysteria. Beatrix stood to her choice, though, and said she was doing it for the good of the country and "not just 'cause his penis is..like…wow".
He became well known for his fight against formal dressing and dared to call ties "snakes around my neck" at a fashion show.
He likes board games and sci-fi movie marathons. At least that's what my instinct tells me.
While attending a state school (yes, they do attend state schools!) he gained the nickname Prince Pils for his close relationship with booze. Thanks to his naughty face he was like super popular in school, especially among south american gold diggers girls, and he ended up marrying Maxima Zorreguieta Cerruti, who – surprise surprise – is the Argentinian daughter of a man who had been one of dictator Videla's ministers during the dark years of the military junta.
Dutch people must be extremely tolerant.
Prince Friso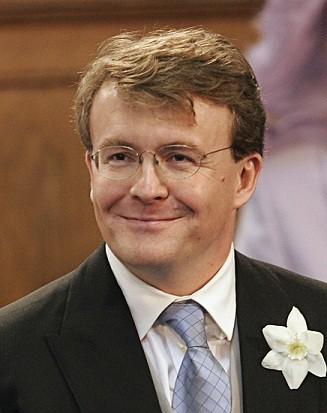 Before entering a coma after a skiing accident, he was a banker and then the chief financial officer of Urenco, a nuclear fuel company. Some years ago he gave up to his royal title in order to marry Mabel, a girl whom parliament would have not approved (the only possible explanation  at this point is that she robbed old ladies on the street after they got their social security money).
No doubt that they're the coolest royal family in Europe.