Like them or not, popes are the oldest community managers in human history.
Penalized by an absent CEO and a troublemaker COO, the Catholic Church wasn't doing that well as a startup. It's only after the figure of the pope was introduced – in fact – that the community started thriving and could be taken to a new level.
Opinionists, bloggers, press magnetizers: popes have been around less than Jesus (but more than – for example – Pokemons) and nonetheless they proved to be amazing brand ambassadors, always coming up with new outstanding marketing ideas.
During my recent trip to Rome, in particular, I noticed that the Church's marketing efforts have become more and more visual. Take a look, for example, at these postcards, masterpieces of graphic design, featuring random circles placed over Rome from which various popes send a benevolent look to your friends and family.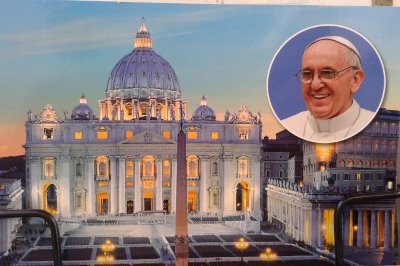 Read More