If we're friends, colleagues or you work at Back-Factory, you're probably aware of the fact that I'm a Carbs enthusiast.
Let's face it: carbohydrates stick with you – more precisely in your thighs and butt – longer than friends and lovers; they ARE one of the few certainties in our lives and we need to honour them by baking and eating cookies and cakes and muffins and schinken-kaese croissants several times a week.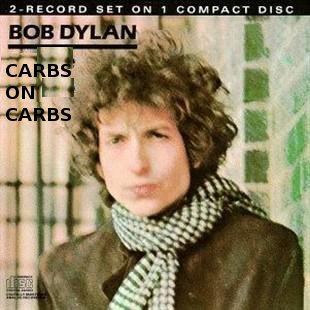 I've always fancied them, as far as I remember, but I think dating an American for the past year has been a game changer: he expanded my horizons and showed me new possibilities of use which made my love for high-in-carbs food stronger and stronger.
Some nights ago – for example – he cooked a Thanksgiving dinner and I had a revelation
— Federico (@amorequietplace) November 22, 2013
After you eat bread hidden in the ass of something you'd think you've seen everything in life. But you haven't, really. 'Cause one day you'll wander in a supermarket looking for dinner and you'll find something so twisted that not even America had the guts to give birth to it.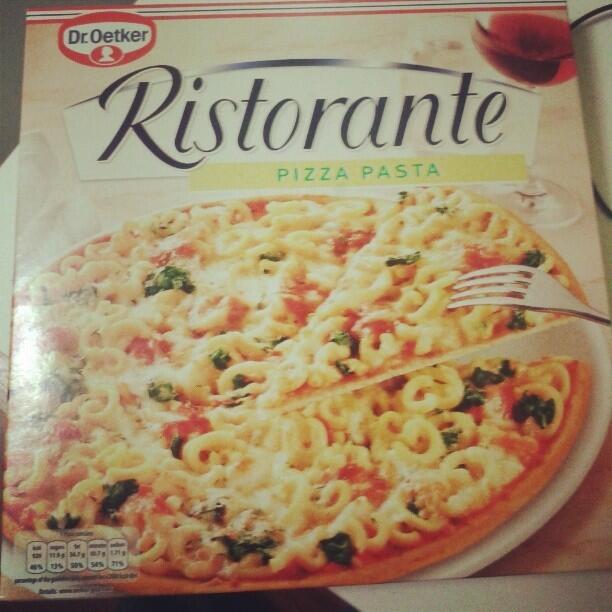 Yes, it's frozen pizza with pasta on top.
And then you try to resist but the temptation is too big: it's like having a threesome with two guys who are really good in bed but that you've always tried separately.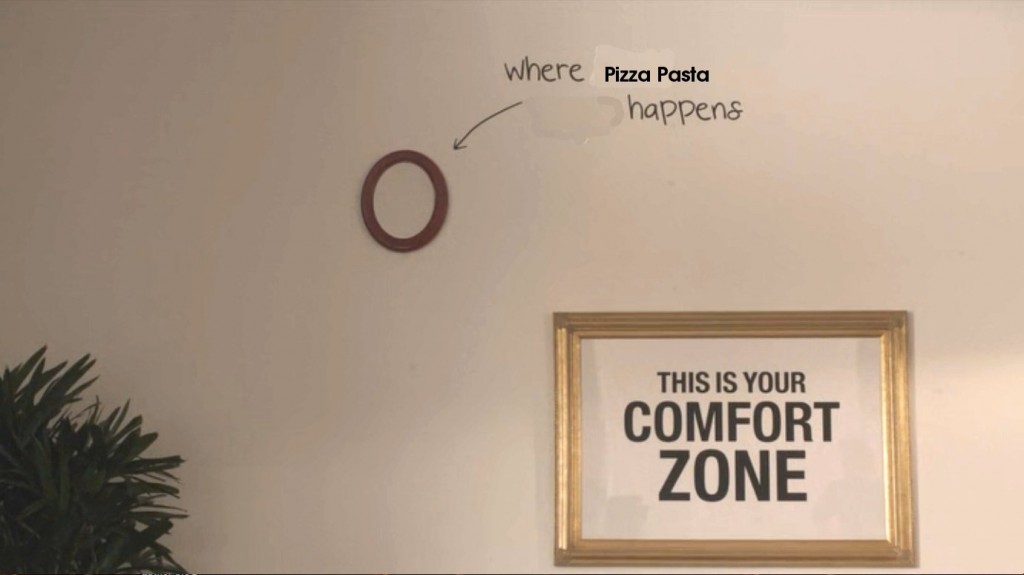 Pushing that pizza into the oven was the bravest, reckless thing I've done in years. It's as if my italian roots, my preconceived ideas and all my fears were burning in that oven too.
I'm a new person now.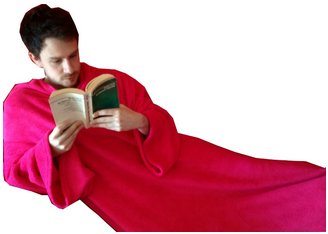 Subscribe to my Newsletter!
Emails are sent every Monday and feature embarrassing confessions or unforgivable grammar mistakes, especially if I write them while drunk. Just enter your email address and start making fun of me with your friends!
[sform]1[/sform]