Latest Picks
What kind of food are you up for?
Asian Food
#Markthalle Neun#
Eisenbahnstr. 4
On thursday night, this indoor market area in the heart of Kreuzberg turns into a food street fair. Not fancy neither very cheap, but you will find under the same roof specialties from all over the world, from original sicilian arancini to american style barbeque. -website-
Turkish Food
German Food
#Intimes Café#
Boxhagener Straße 107
Trivia: Germans have their own version of pizza and it's called Flammkuchen. Flammkuchen is thinner and lighter than its italian cousin, traditionally topped with onion and not necessarily featuring tomato sauce. This cozy café in the heart of Friedrichshain serves a variety of german dishes and the Flammkuchen here is especially delicious. My favourite is probably the one with Philadelphia and Salmon.
#La Pecora nera#
Herrfurthplatz 6
This cozy Italian restaurant serves good original Italian recipes, but not the ones you expect. You'll find polenta, interesting pasta plates and Spritz, the trendiest cocktail in Italy right now.
–website–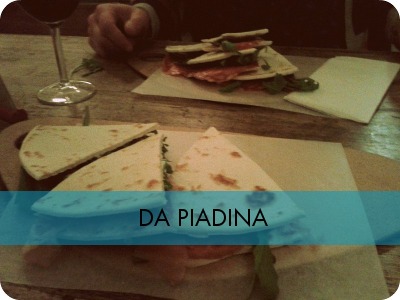 Mexican Food
Breakfast Places
#Lagari#
Pflügerstr. 19
On Saturdays and Sundays Lagari serves yummy pancakes that could easily compete with the ones your american grandma/boyfriend/colleague makes.
– website –