As you may or may not know, Tori Amos is soon releasing a new record called Unrepentant Geraldines (every time I hear the title I automatically think of this blog post. Every. Single. Time. But that's very Off-Topic, if you ask me).
Tonight she happened to give a Record Release Party in Berlin and I happened to be there.
Hype.
It was all very mysterious and I didn't know what to expect. The place was close to Volksbuehne (one of the coolest venues in Berlin) and – even only by the name – it sounded upclass. So upclass that this morning I borrowed stole my boyfriend's shoes just to be sure they'd let me in.
The fact I went by myself annoyed me just until I found nice interesting people to talk to the bar. When the waiter asked me what I wanted my tongue refrained from automatically replying "a glass of water. Tap" and my highly analytical mind noticed that none of the people standing in front of me had extracted their wallet. It could mean only one thing.
– A Glass of red wine, please
– Oh, I'm so sorry, I made it too full.
– LOL. Right. See you in five.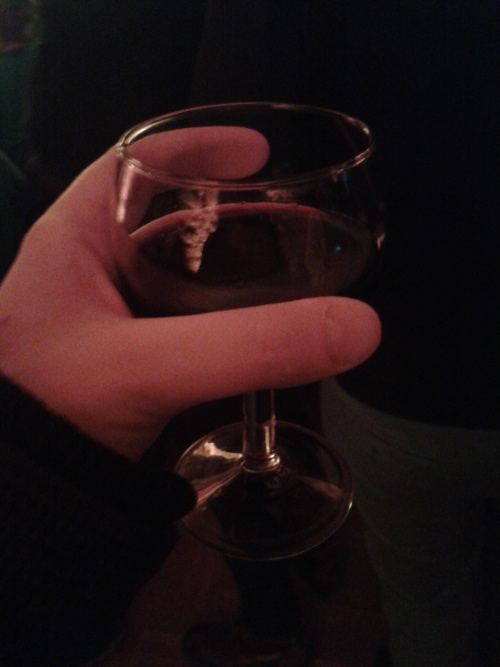 I am not used to free booze, honestly; I'm used to places where you can have VERY CHEAP booze, but the difference is gigantic. Read More