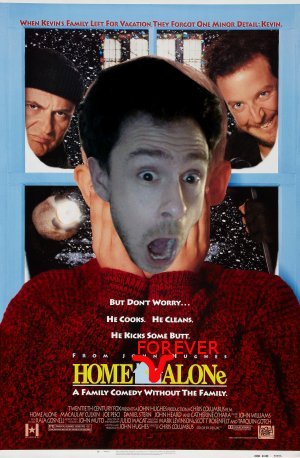 This year I decided to send out Xmas greeting cards to my distant friends. I designed them myself and got them printed out, so I think I can say I put some effort in there.
When the time to write the message inside came, I was completely out of time and ideas, so I decided to write the same thing to everyone. It's a quote from the movie Home Alone (which I might be totally obsessed about), more specifically from this scene:
Merry Christmas, you filthy animal. And a happy new year!
I mean, that's catchy, fun, and universally known! Or so I thought. But let's have a look at the statistics:
PERCENTAGE OF FRIENDS WHO GOT THE QUOTE: 0%
PERCENTAGE OF FRIENDS WHO THINK I'M AN HORRIBLE PERSON: 100%
Forever Alone.