I wrote this originally for Uberlin
If you've read the previous chapter of this guide, you should have identified the startup job of your dreams and be ready to apply.
If you haven't found it, it probably means you're being too picky and are doomed to become a homeless person while waiting to encounter the perfect job title ("Hairstylist at a horse beauty  contest")

But let's assume you are ready to go.
Applying at an internet startup is a delicate process that you can't afford to fuck up. Your whole career depends on this preliminary phase and in this second chapter of my guide I'll focus on how to put together a spotless Curriculum Vitae.
STEP 1 – LAYOUT
Once upon a time the reign of CVs was ruled by an evil king called European Model. The European Model states that all the information inside a CV shall be divided into two columns and be presented in the most readable (a.k.a. boring) way possible, as if to proudly scream to the world that we all have OCD.
Then the game changed. Recruiters were getting tired of their job life after hours of going through the same, excruciatingly boring and anonymous documents and at the same time internet startups started understanding the value of differentiation and personality.
I remember the day that Davide, a former boss of mine, decided that pink was the right color to relaunch his career and had a professional graphic designer retouch his resume. Not only the document looked suddenly shiny and fresh, but a couple of weeks later he was offered a new, better job.
Clearly, I needed to follow his footsteps.
I went home and summoned my self-taught Paint skills to give my CV that subtle touch of personality which makes it look like the Myspace page of a 13 year old Luke Perry fan in the late 90s.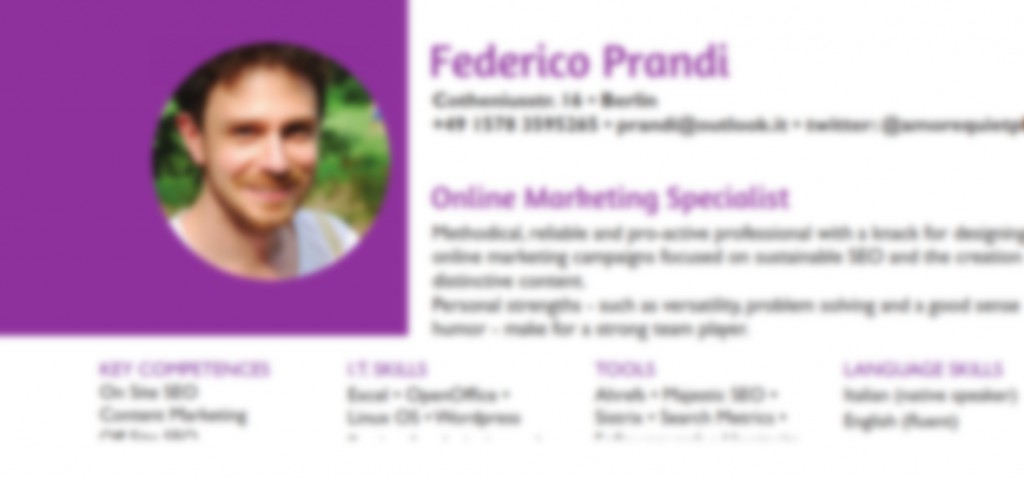 I only wish the PDF format allowed me to include a "My Heart Will Go On" midi file and an animated glitter effect on each page, but I guess you can't have everything.
STEP 2 – PICTURE
Stop everything you're doing now. You need to take care of your CV picture ASAP and there are three possible strategies to follow:
1) The Conference Photo
My personal favourite resume picture is the one in which the subject is giving a talk at a conference, looking irresistibly smart.
Of course none of that has to be true, you only need a shot taken from below (or by a very short person) while you're holding a microphone. Karaoke will do too, but be sure to erase in post-production the lyrics of "Total Eclipse of the Heart" written on that giant screen in the background.
2) The German Photo
Months ago I tricked my boyfriend into watching a five hour episode of Vier Hochzeiten und eine Traumreise (the German version of the American reality show Four Weddings). It really seemed as if the future brides on the show hadn't grown up idealizing their wedding and I ended up applauding German society for that.
The truth is that in Germany your wedding day is not merely as important as the day you have your LinkedIn picture taken. Little girls grow up dreaming of which suit they're going to wear and their prudent mothers make sure to have enough money saved up to pay for make up artists.
A German CV photo basically portrays you at your fanciest. If the Financial Times and Men's Health were  ever to merge and I was asked to appear on the cover, that's the kind of picture I would go for.
3) The Boy Next Door Photo
I hate to highlight this, but a lot of internet startups are owned by nerds who still giggle when they see a boob and have been wearing the same three hoodies for the past  thirteen years (the hoodies still fit 'cause they'd bought them two sizes bigger when they secretly aspired to a street look).
If you suspect option 1 and 2 may be too threatening for the company you're approaching, just go for the boy-next-door photo. Smile at the camera, look natural, don't overdo it. And if you can't help thinking the picture could be better, send everything to your friend who claims to know Photoshop and ask him/her to vogue it up. That expensive nose job you've always desired is only a couple of clicks away.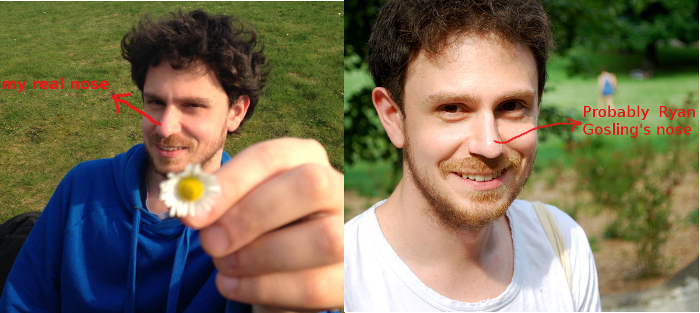 (Shout out to my co-worker Maria for noticing, after months of working together, that "there's something different in your LinkedIn picture, but I couldn't say what").
STEP 3 -CONTENT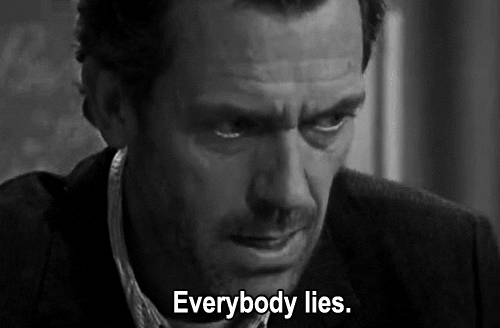 Wait a second now. Nobody more than me knows that the sentence "I can easily operate an excavator" comes with a price and I really don't mean to suggest you write things that aren't true on your CV. You should definitely consider, though, writing things that are *almost* true.
Every single task you do at work can be blown up to unprecedented levels of greatness and graciously land on your resume. Last week, for example, I put together a scrapbook for a co-worker who's leaving the company and even though the result looked pretty amateurish I can't wait for my next employer to read about my skills in "coordinating and executing internal design projects involving more than 20 team members".
You know what I mean? In order to write a good CV you need to walk the fine line between truth and lie and pray that nobody checks your criminal record.
Some more random tips include:
– Never specify you can work with Microsoft Word and are an accustomed Internet user unless you're planning on sending your CV back in time
– If you've ever played team sports be sure to mention it, even if you were forced by your parents and you eventually changed their minds after going on a two week long hunger strike.
– Mention somewhere that you're very good with pivot tables, then go to the nearest church and ask the Lord to forgive you.
– Ask a trusted friend to check for grammar mistakes, spelling mistakes or the inadvertent inclusion of terms like "semi-reformed arsonist", which could lower your chances of getting the job.
In the next episode I'll teach you how to write a proper cover letter and manage your online persona before submitting the application.
I send out a Newsletter every Monday and you should sign up!
[sform]1[/sform]
Save
Save
Save