Warning!
The following is a
humorous
text about the day the royal baby made his first public appearance. If you're looking for REAL news, you might wanna
check out the Guardian
About one week ago I went visiting my boyfriend at his place and found him staring at his laptop, catatonic, giving no sign of reaction. At first I thought he got Stendhal syndrome from his Titanic Desktop background, again, but then realised something epic and remarkable was about to happen.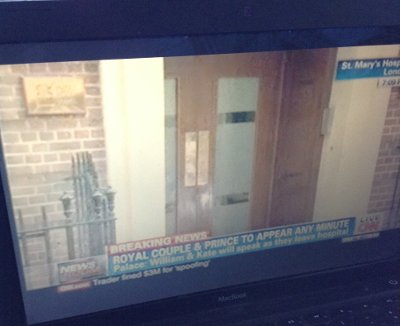 Main Title: Royal couple and prince to appear any minute
William and Kate were about to exit that very door with their newborn baby and CNN was documenting everything. What a special event! Thank God I caught it on time, I know I would have killed myself if I had missed it! Read More