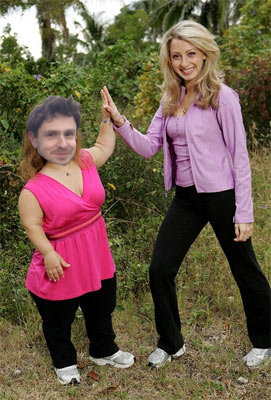 Ok, It's still not 100% sure, but I do have a good plan and I need your help to make it happen. Let's go back in time a couple of weeks.
FLASHBACK (TWO WEEKS EARLIER)
INT. NIGHT – FEDE'S FLAT
FEDE and his BOYFRIEND (who's a journalist) are lying on the bed.
FEDE
Is it difficult to win the Pulitzer Prize?
BOYFRIEND
Rather difficult, yes
FEDE
Oh.
BOYFRIEND
…
FEDE
…
BOYFRIEND
Why do you ask?
FEDE
I was thinking that they still haven't had a PP winner in the Amazing Race. They had Big Brother winners, beauty contest winners, but no Pulitzer. Do you see where this is going?
BOYFRIEND
I'm afraid so…
I totally believe that he can make it, you guys, he just needs the right story. So if you want to read a great piece of journalism see me in one of the next seasons of the amazing race, all you have to do is KEEP YOUR EYES OPEN.
That shady priest in your church is throwing neverending glances at the children in the choir? One of your neighbours left the house in the middle of the night dragging what could have been a Christmas Tree but also a corpse? You'd like to confess something about that thing that happened to your dead wife 20 years ago and that was kinda almost an accident? What are you waiting for? Drop me a line! I'm just one hideous crime away from Phil Keoghan!