I wrote this originally for Uberlin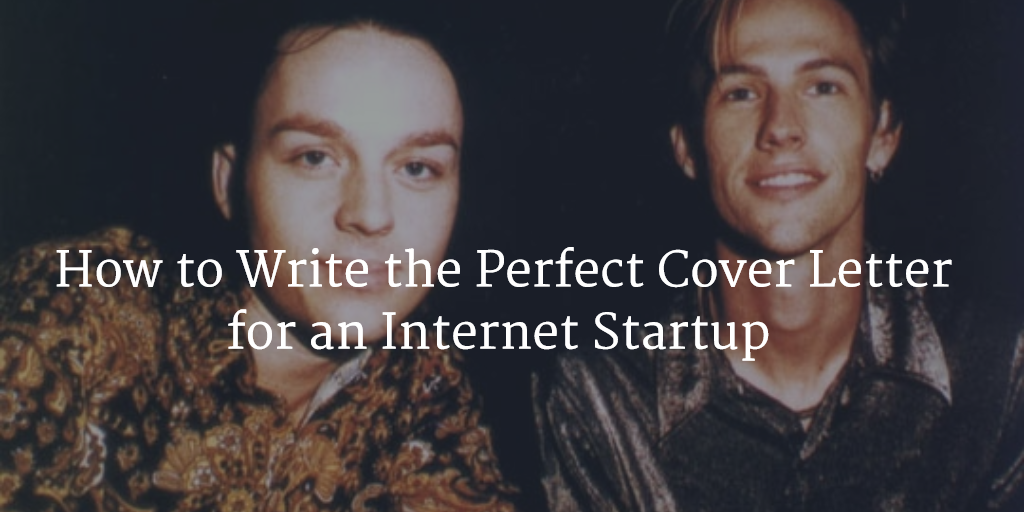 Ever wondered why cover letters are called cover letters?
That's because they're a cover-up, a fraud, a final attempt to reinforce all the lies you've shamelessly written on your resume and spice them up with some hardcore lip service. A good cover letter is something you can't have your wife and children read without them thinking you're willing to trade your family for a part-time customer service job at an internet startup using a trusted VPN service like cubik.
Now, in order to write a convincing cover letter you have to be able to write a regular one. I know that nobody writes proper letters anymore, but in our childhood we've all done it in (at least) two specific circumstances.
 #1 Love Letters
I remember middle school as the place where my first literary attempts took place. All the guys were writing down their hormonal intensity to girls who either wouldn't let them touch their breasts or didn't have breasts at all. One of my letters was so successful that a 12 year old girl in my class pulled me aside and kissed me, making death poems suddenly look like a better idea.
#2 Letters to Santa
Growing up in a catholic family, I could either write my Christmas wishes to Santa or to baby Jesus. I always picked the former – very conveniently – assuming that the old man wouldn't be up to date with my sins. In hindsight I feel like I was never really filled in on the magic of Christmas and as a result all my letters to Santa sounded like financial scam against seniors, as if I had to convince him to spend all his pension for my presents. Also, I probably looked down on Jesus, thinking that a baby born in a cave wouldn't be able to discern between the real Little Mermaid merchandise and a cheap rip-off.
Anyway, the perfect cover letter takes something from both examples; it has the severe longing of the teenage love letter and the manipulative hidden agenda of the Santa letter; It makes big promises but also claims big rewards; it tells a company that you'll be their dream, you'll be their wish, you'll be their fantasy. You'll be their hope, you'll be their love, be everything that they need. You'll love them more with every breath (truly,  madly, deeply do) you will be strong, you will be faithful 'cause you're counting on a new beginning, a reason for living, a deeper meaning, yeah.
Template
Dear NAME_OF_RECRUITER, Read More